HLS are set to lift everyone's Christmas spirit with this year's competition!
From December 1st to the 22nd, we are hosting a competition with a chance to win a one month's free hire of our own product the Hugo lift.
With Christmas upon us, we start sharing the festivities by hanging up our decorations. To which most of the time requires a two-man job, when using ladders. However regardless of the Christmas season, we strive to find smart working solutions all year round, that will make any job super safe and save you time whilst working at height.
That solution is the Hugo lift. A vertical mast lift, low level access platform, that operates in a range of working at heights up to 4.2 meters. Its compact size allows efficient access to compacted and tricky spaces. Making your job easier with its lightweight design and stable structure. Allowing you to work more productively without the need of extra hands.
The Hugo Lift is ideal for a variety of working at height workplaces.
Indoor environments, such as factories, offices, schools, and hospitals. Helping manufactures to gain easy access to lights, high walls, large machinery, cleaning windows and general high level building maintenance.
To be in with a chance of winning this prize, click the link below to fill out an entry form.
Complete your tasks in 50% less time than if you were to use a ladder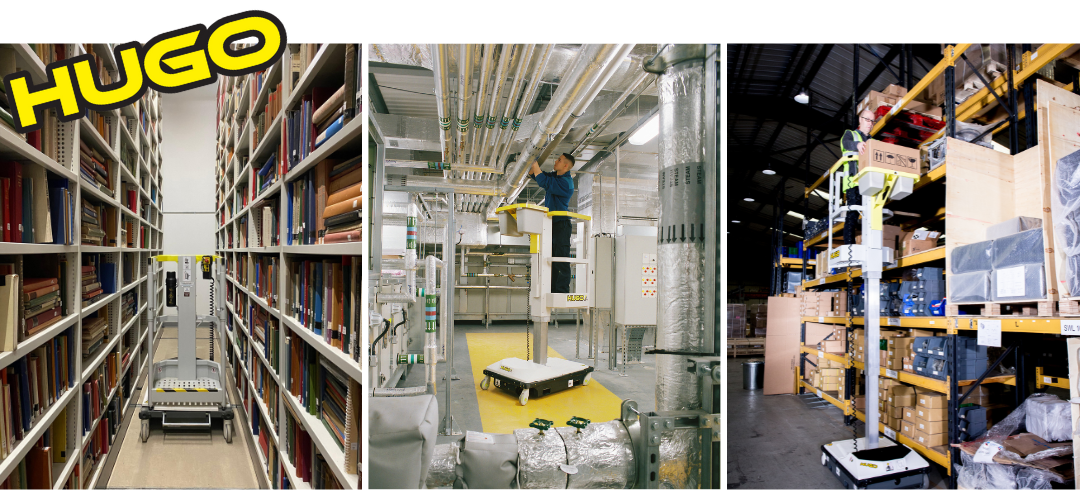 Safety features included:
Hugo ensures extra safety for operators by featuring automatic gate locks and braking for when the platform is elevating. As well as multi-functional front cargo shelfs, tool bins for storage of tools and cleaning materials to fix any material handling issues you may have.