Services
Maintenance & Repairs
We have many years of repairs and maintenance experience under our belt, with almost every brand and model of access machines.
This enables our engineers to be extremely efficient in identifying and fixing issues as well as preventing future issues.
Our planned service and maintenance agreements ensure you are compliant with both LOLER and PUWER regulations.
Repairs & Maintenance
Fast efficient breakdown service in the event of machine failure
Full Annual Planned Maintenance and Service Agreement to keep equipment maintained to the highest standards and above all safe and compliant
Repairs can be carried out both on and off-site
Full overhaul refurbishment service available for older machines

Site surveys offered in order to recommend a machine for particular jobs




MEWP Maintenance & LOLER Examinations
At HLS we've created a service division with you in mind. Our dedicated team are here to give you the comfort and security that you need when working at height.
Regular machine maintenance will not only ensure optimum performance but will also prevent costly repairs and extend the life of your equipment.
The benefits of a quality maintenance program include increased productivity and reduced downtime - we can work around your needs and provide contracts bespoke to your needs.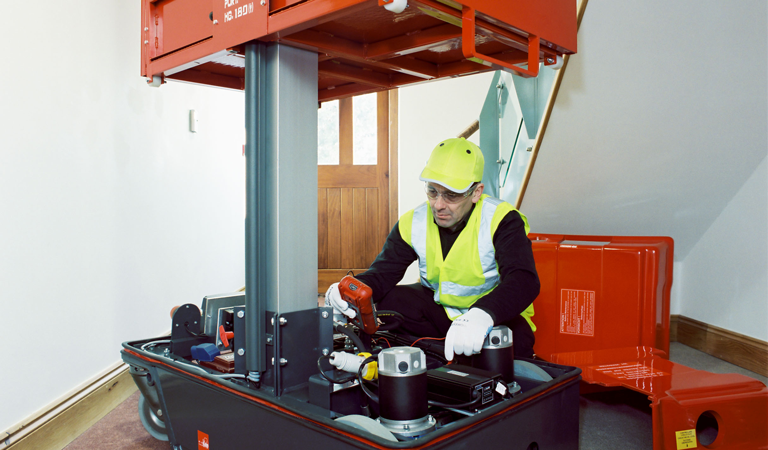 HLS offer a Planned Maintenance and Service Agreements for your convenience
The law states that all mobile access platforms must be kept in good working order through regular checks, servicing and 6 monthly thorough examinations. All our yearly maintenance contracts include as a minimum:
2 x Thorough examinations (LOLER)
2 x Routine services and planned maintenance (PUWER)
Inspection reports
Certificate of Thorough Examination
Management of mandatory visits - we contact you when they are due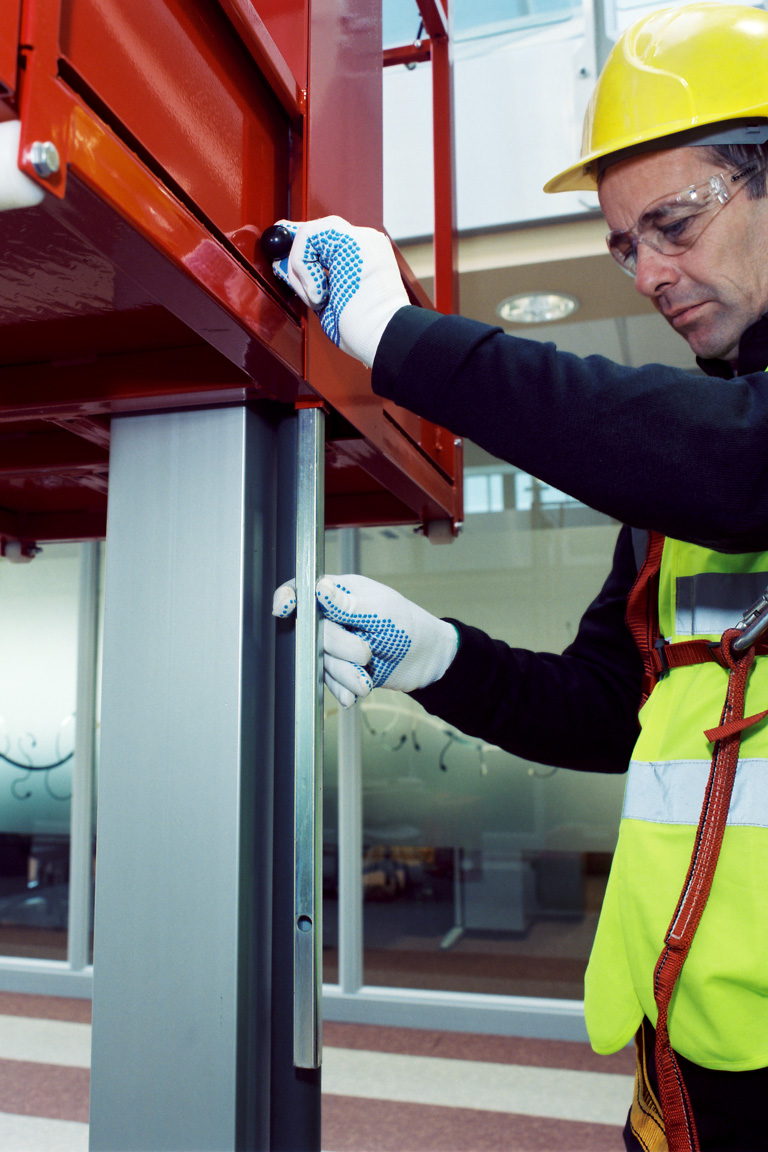 Our featured download - LOLER Simplified
Fulfilling your legal obligations needn't be as daunting as it may initially seem. In this quick reference guide, we take you through the most frequently asked questions about LOLER (Lifting Operations and Lifting Equipment Regulations 1998).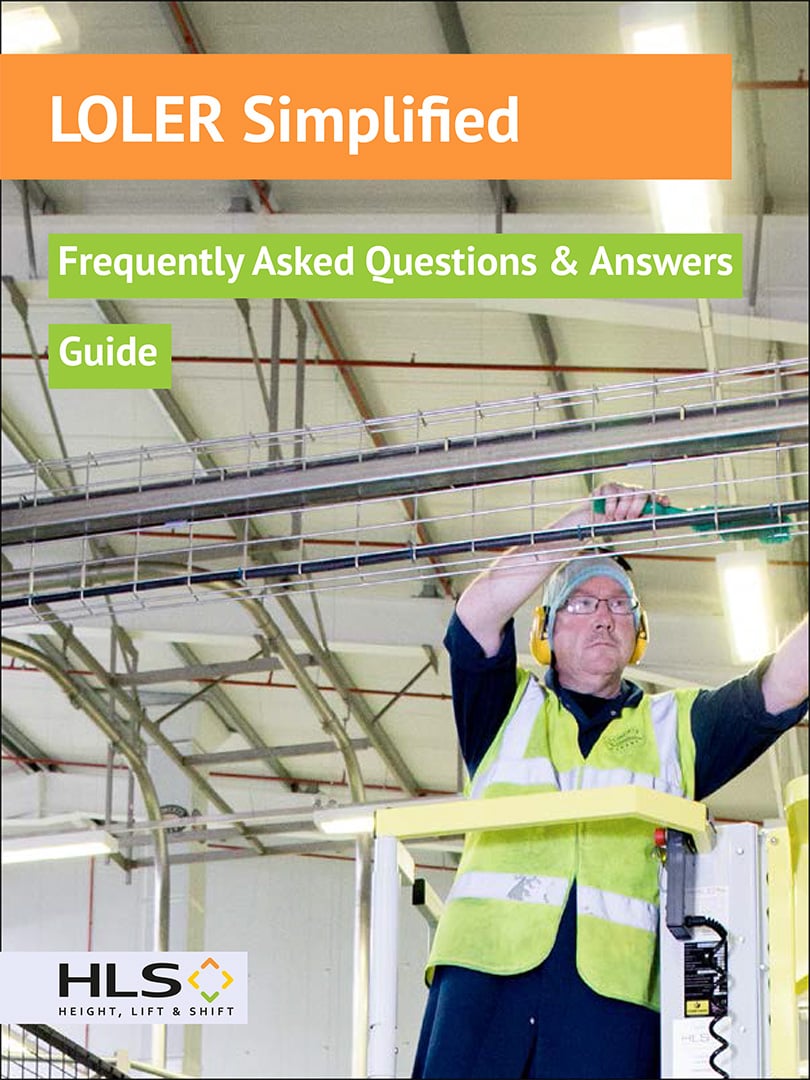 Frequently Asked Questions
Planned Maintenance and Service Agreement FAQ's
What can we repair maintain and inspect?

All powered access platforms (MEWPS, scissor lifts, booms, tracked booms, trailer mounts, PAV's, Spiders, cherry pickers and materials lifts).

What other types of equipment do you inspect and/or maintain?

HLS provide mandatory inspection, thorough examination (LOLER) and repairs on a wide range of equipment including mobile elevating work platforms (MEWPS), steps, ladders and podium platforms, bespoke platforms, materials handling equipment and floor cleaning equipment.

How often do I need my equipment inspecting?

Under current Lifting Operations and Lifting Equipment Regulations (LOLER 1998) powered access equipment and accessories that are used for lifting people must undergo a thorough examination at least every 6 months, or more frequent intervals determined by a competent individual as part of an examination scheme. Other lifting equipment such as materials lifts should be inspected every 12 months minimum.

What is the cost of planned maintenance and LOLER inspection?

The price depends on the complexity of your equipment, your location and the number of machines being inspected. We also take into account any special requirements (out of hours working, security clearances etc). So each quote is bespoke. Follow the get a quote link and complete the short form to get your personalised quote. Our Service team will be in touch within 1 working day.

Are there costs saving benefits when having additional equipment inspected and maintained as part of a maintenance agreement?

Multi-equipment maintenance agreements attract cost saving discounts and allows you to fix your costs for the period of the agreement.

I would like to agree a fixed cost for my equipment maintenance over the next 36 months, is this possible?

Inspection and maintenance costs can be fixed for periods up to 60 months subject to purchase of a maintenance contract/agreement.
Useful Resources
LOLER also requires that all equipment used for lifting is fit for purpose, appropriate for the task, suitably marked and, in many cases, subject to statutory periodic 'thorough examination'. Records must be kept of all thorough examinations and any defects found must be reported to both the person responsible for the equipment and the relevant enforcing authority.
See What our Clients had to say
Contract Manager
Transport Industry
HLS service department are fast and reliable and they keep us up to date regarding repairs and service visits. They contact us when our service visits are due and book in the engineers, arrange inductions when required. The engineers are helpful and adhere to all safety policies and procedures and are keen to offer advice regarding the MEWPS.
Repair & Maintenance Requirements? Get a Free Quote Today