Haulotte are a European full-line manufacturer of powered access (aerial work platforms) platforms, they first entered the UK market in 2001, with many powered access rental companies choosing their product for their hire fleets. The Star 10 is one of their popular machines, with a 10m reach its perfect for getting that extra bit higher in compact areas.
The Star 10 has a narrow base and the jib offers excellent outreach, making it ideal for working in and around fixed obstacles, reducing the disruption caused by both routine and reactive maintenance jobs. New single joystick operation makes Star 10 an easy machine to use, even for inexperienced operators, meaning less time spent reaching the work area, and more time spent doing the job. The Star 10 can replace custom-built scaffold towers for accessing awkward areas; by removing the need to carry work tools and materials up scaffolding.
How can it benefit you?
Easy to use

Increases productivity

Improves safety

Reduces risk and costs

Versitile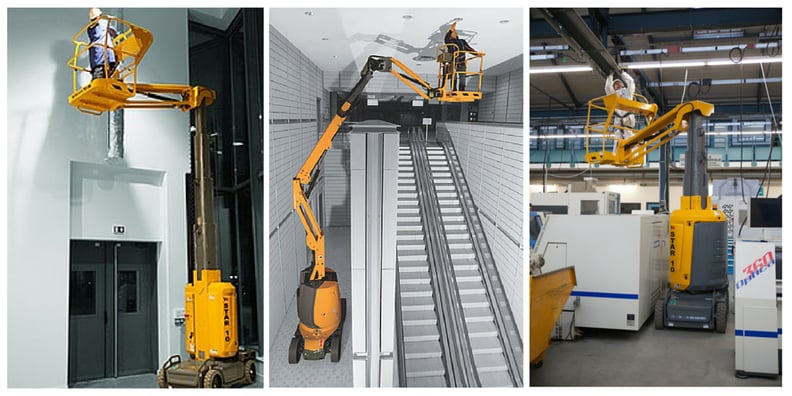 Height Lift & Shift are making this quality and cost-effective machine available to end users in shops, factories, offices, hospitals and more. If you would like to enquire about the Star 10 or another machine please contact us today or download the specification guide below.
Our team are ready to speak to you about all your working at heigth needs on: 0113 287 8446