Amaray are a Leading global packaging designer and manufacturer with an extensive history in innovation
They came to us with some very clear challenges and requirements for working at height in their Northampton manufacturing facility.
The challenge:
A review of all working at height activities at their Corby manufacturing site to see if alternative equipment or methods of work could be used and what new equipment is available.
The key objective was to improve working at height safety by introducing solutions suitable for the majority of tasks.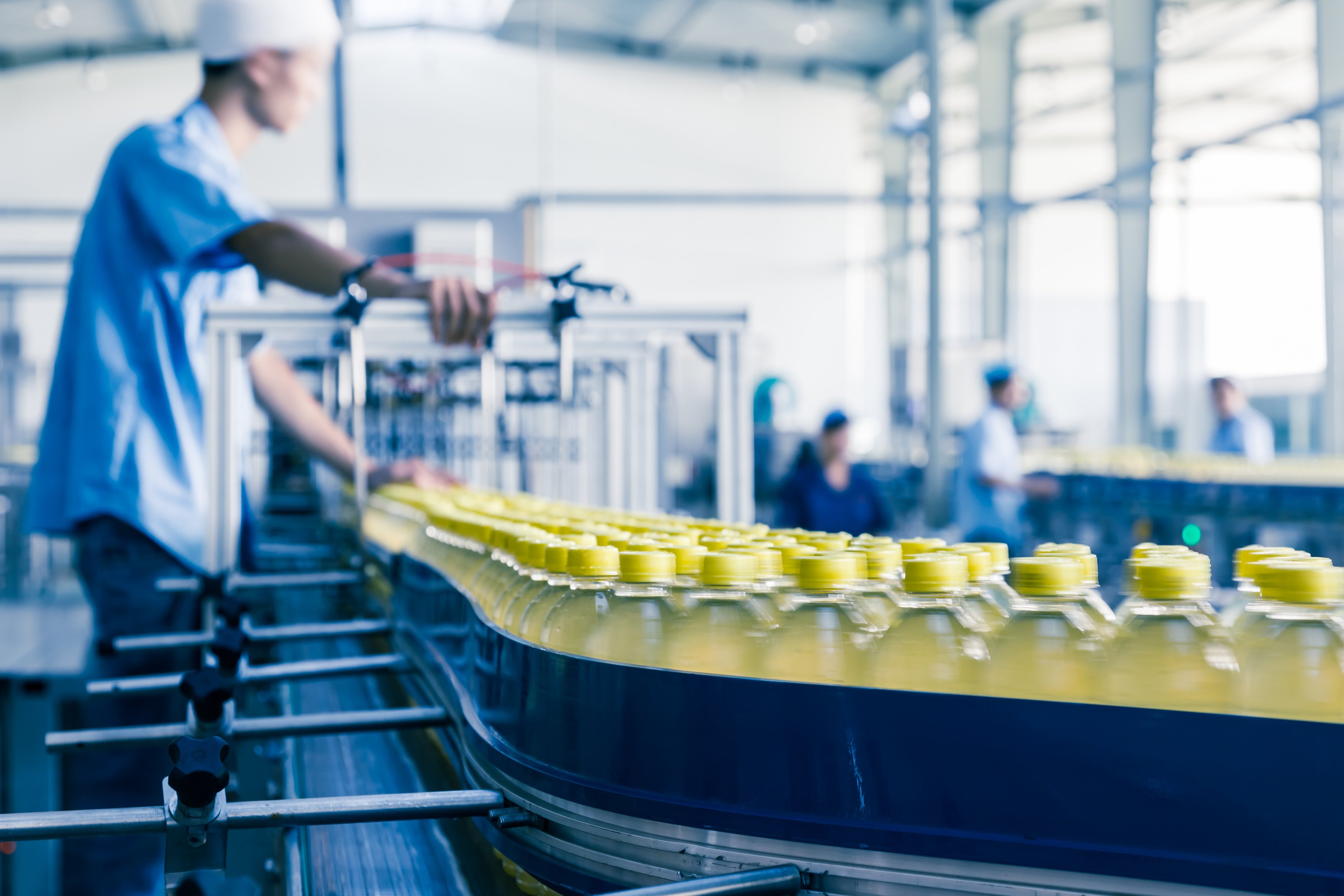 The main challenges were:
Space

- restricted access

The unusual layout of machinery

– congested work area with high-level maintenance tasks

Non-conformance

– the current process was time-consuming in set up for simple tasks
Step ladders and ladders were commonly used for many maintenance activities that take place at height, such as repairs, gaining access to the tops of machines and reaching Isolation of valves in restricted areas
Our Soluion
We recommended the Hugo Lift, which Amaray hired initially to test suitability. It proved to be a success as it replaced the use of steps and ladders and they discovered new ways to use it for everyday tasks.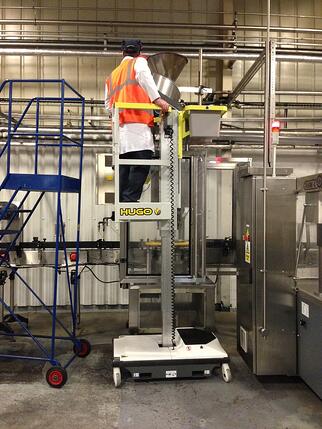 The Results
A safer solution for working at height

Working at height risk managed

Increased productivity (two person jobs could now we carried out individually)

Improved efficiency in carrying out working at height tasks

Solution for tasks where the previous solution was not suitable
Staci Courtney, Health, Safety and Training Manager
"The staff buy-in has been amazing! We love Hugo, it's easy to use and way safer than a ladder. The bespoke cantilever ladder has allowed us to greatly improve safety for specific tasks on automation.

There's been a lot of change. The project has made us safer and more efficient. There has been a large improvement in staff morale and engagement.

It was great working with HLS they have helped us to provide an excellent and cost-effective solution to improve safety around working at height."
We can help you to improve safety, be fully compliant whilst increasing productivity despite the challenges presented by COVID 19.
Throughout the lockdown, we have been keeping our customers who provide essential services in health care, medical research, manufacturing and FM operational, safe, productive and fully compliant whilst taking preventative measures to limit the spread of COVID19.
We have been able to adapt quickly and have worked hard to overcome the challenges of social distancing and additional hygiene requirements to provide essential maintenance and compulsory LOLER services to our customer's buildings and sites.
Hugo Lift, a push-around vertical mast lift, is available both new and used for sale, short-term hire and long-term lease. Hugo can be hired for as little as £99 per week.
Find out more about Hugo Lift or contact our team.
Our team is ready to help any business or organisation seeking advice on how to prepare to re-open effectively. To speak to one of our hire specialists call 0113 287 8446 or email

hello@hls.co

.