HLS has just been re-certified to the enhanced Quality Management System standard ISO 9001:2015 an internationally recognized stamp of approval in Quality Management for the provision of sales, hire, service and training in the use of mobile elevating work platforms (MEWPS) and materials handling equipment.
HLS originally certified for ISO 9001 over 7 years ago having undertaken the certification with a belief that it would be a significant tool to support the growth of the business.
Three areas of best practice were identified during the audit showing HLS have exceeded the requirement of the Standard with meaningful outcome and continuity.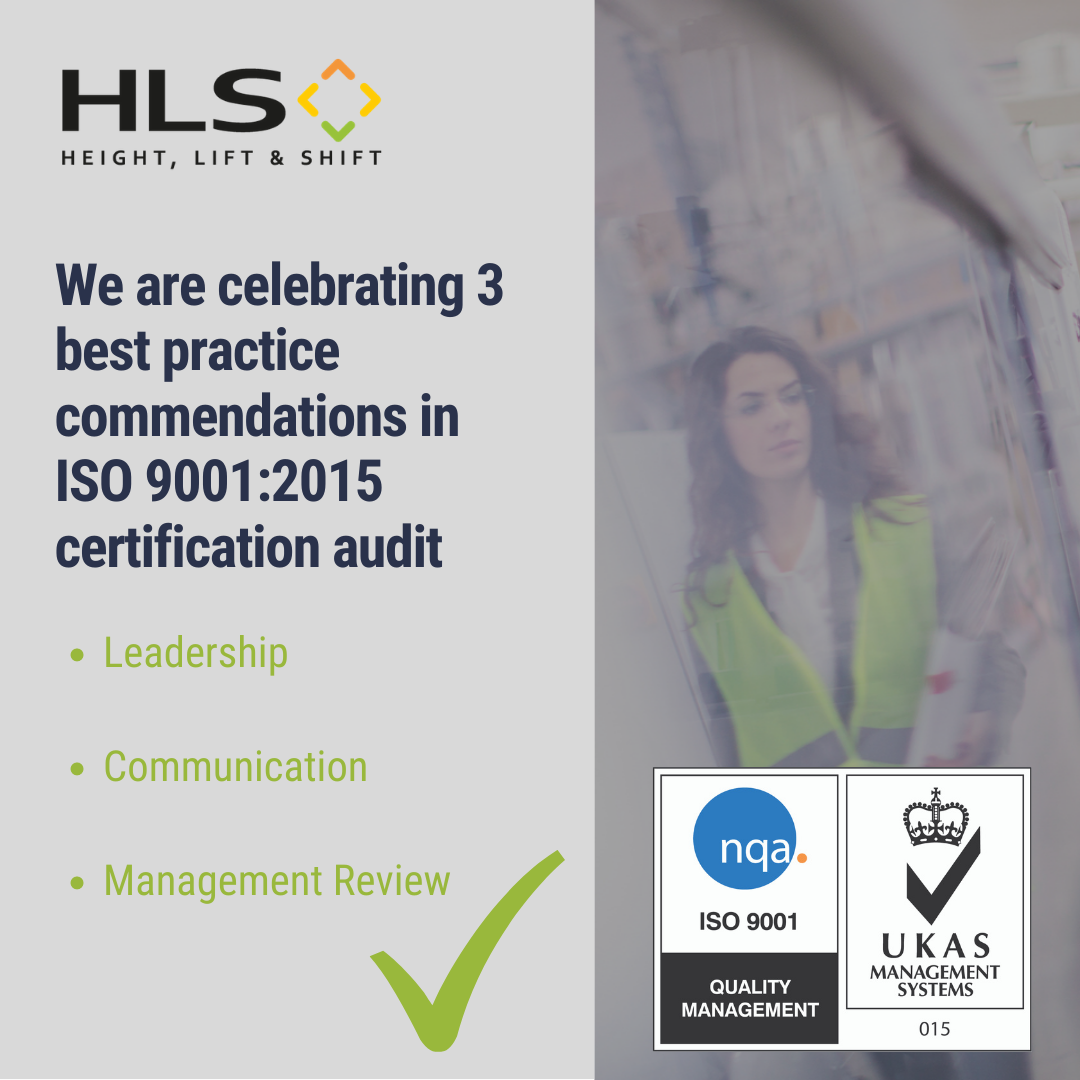 NQA found that HLS continues to operate a well-managed quality management system; significant changes have been moving communication onto TEAMS and ensuring all staff have access whilst working from home during the pandemic.
Lorraine Fleming, HLS Director said, "our entire team is committed to maintaining our ISO certification. In being certified, our customers can be confident that, as a supplier, we have solid, comprehensive systems and processes in place that result in the highest quality services, products and solutions.
We are proud to have achieved this in the challenging and unprecedented times of COVID-19 where promoting a good work culture, efficient communications and being agile are of utmost importance – all with a smile and good customer service."
We would like to thank both our internal and wider team and all our customers and suppliers for their continued loyalty and support.