As a company that lives and breathes working at height solutions it is all too easy to adopt industry acronyms and assume those outside of our industry understand it! At HLS we are always talking to people who just need a solution, they don't care about acronyms, or jargon, they just want something that works. To help those of you out there we thought we could provide a few definitions and explanations of commonly used industry terms, but where should we start? Read on for the answer to "What is a MEWP?"
In the simplest terms possible, a MEWP is a Mobile Elevating Work Platform. But perhaps the term requires a bit more explanation. Essentially a MEWP is a platform, usually powered, designed to help a person or people to carry out work at height in safe manner. MEWPs are more commonly referred to by a whole host of names (click through the hyperlinks to see more information on the different types of machine)
The important thing to note, is that MEWP is a generic term, it covers a whole host of different equipment that could be used for any number of applications in shops, hospitals, schools, warehouses, construction sites, hotels, arenas etc. If you have an application that requires a MEWP you should always go through a full and thorough specification process to ensure you get the most effective, productive, and safe MEWP for your particular application, and your specific environment.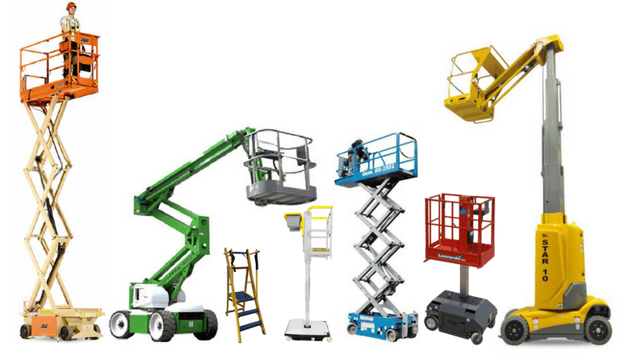 Indeed, if a person needs to work on something that is beyond their natural reach while standing on the ground, they could well use some sort of MEWP.
If you need any help specifying a MEWP give us a call on +44 (0)113 287 8446 or get in touch via our website