HLS look at the options for training operators to use powered access equipment, or MEWPs.
Operator training can feel like a bit of a minefield, and is often seen as a barrier to the adoption of powered access solutions. But operator training doesn't have to be difficult, or expensive, or time consuming...
...and the benefits of having a well-trained workforce using the most appropriate access equipment are huge: improved safety, and increased productivity being just two.
Whenever a person is working at height they are at risk, whatever equipment a person uses to complete that work at height a full risk assessment should be completed, and as part of this assessment the training that the operator has had in using that equipment should be taken into account.
At HLS we offer a full range of training for operators of powered access equipment, but we try to keep it simple: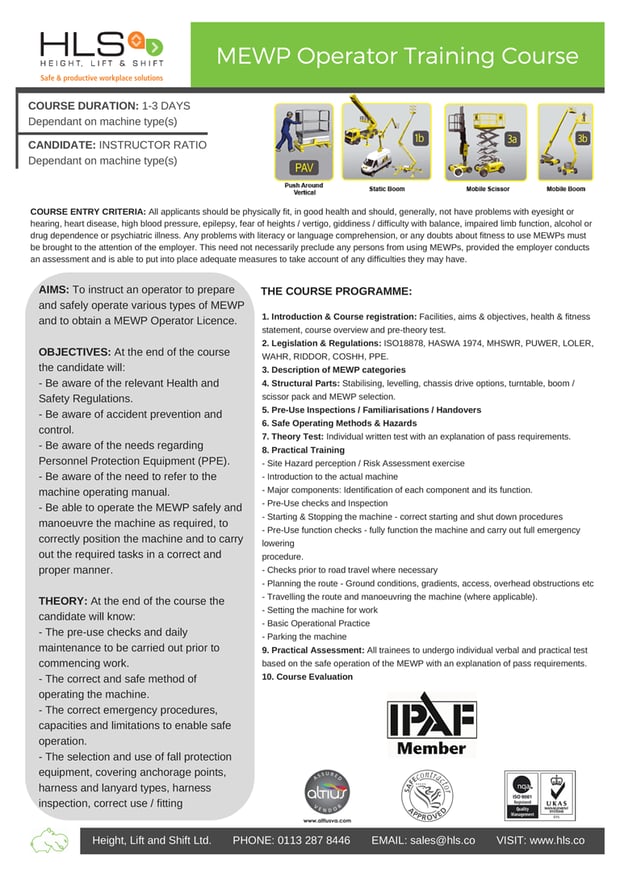 For more information, check out our training page on the HLS website here.
What do you think - is training made too complex? How important is external accreditation to your organisation?