You may have noticed we've been pretty quiet on this blog lately, but no longer! We are breaking the silence; we're ready to introduce you to the newest member of the team; a team member that has demanded so much of our time and attention that we have neglected this very blog. Meet Hugo, the latest product in our "safe and productive working at height" arsenal, we launched him to the world at IMHX 2013 at the NEC this year: Read on for the full story…
We've been busy here! At Height Lift & Shift we are totally committed to bringing our customers the latest innovations to keep them safe and productive in the workplace. Sometimes this takes us into new territory, and new territories take time to understand, they demand attention to detail, and they require the explorer to extract the right elements to introduce to their contemporaries.

At HLS we know that more and more sectors are looking at how they can maximise productivity and safety by providing their operatives with the very best tools to complete the jobs they do every day. In retail, stores are increasingly reliant on visual merchandising to compete in these challenging times: In facilities management, companies are striving to provide excellence both in quality and in reaction times, with ever more complex environments to look after: In our warehouses and factories companies are having to use every square inch of space, right up into the rafters to maximise the value they achieve from their premises - an extra level of racking is kinder to the bottom line than relocation after all!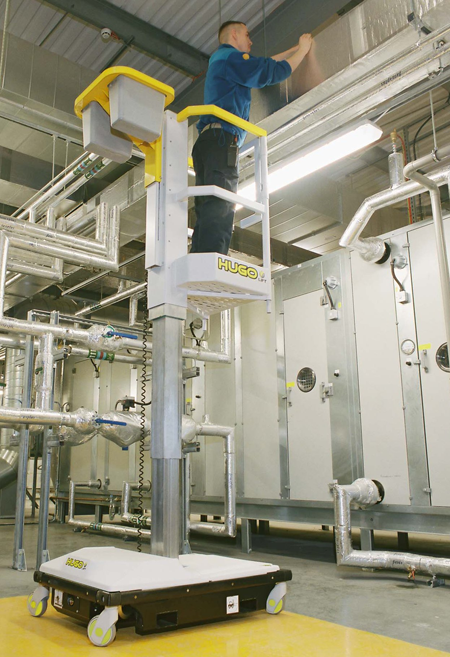 So we have been on the lookout for a product that could help each of these very different sectors to maximise their efficiency, competitiveness, and ultimately to help them thrive. The solution we found was much closer to home than we thought; designers in North Yorkshire had been working on this concept for some time, a simple push-around access platform that could be easily accessorised to suit any of these industries. They had found a UK manufacturer to build their concept and had spent time perfecting it; they introduced to us the Hugo Lift. After some pretty extensive market research and a lengthy period of product testing we decided to bring the Hugo Lift to market: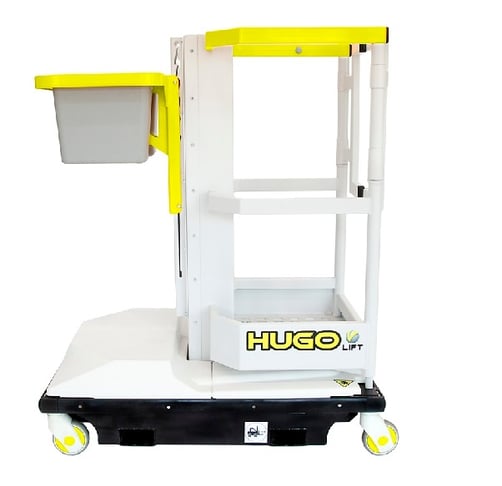 All of which brought us to the International Materials Handling Exhibition at the NEC last month. The materials handling industry is well established and they really do know what they want! We felt that this show above all others would give us a true feel for the market reaction to Hugo, and after four days of engaging this very exacting audience I am pleased to report that the overwhelming response to the new technologies and concepts presented in the Hugo Lift was hugely positive. Hugo's Platform Interlock Technology (P.I.T. ™©Patent Pending ), proved a real hit in an industry that demands rigorous safety standards this was no real surprise to us, but isn't it good to have that fresh perspective?

If you're especially interested in Hugo, you can look at the details on our website here. If you're looking at how you can help your company to thrive in this super-competitive market a good place to start is your local Chamber of Commerce. If you want to talk about how you can improve your processes and procedures to improve safety and maximise productivity we just might be able to help -send us your details and we'll have one of the team give you a call! And if you missed us at IMHX, fear not, we will be at Safety & Health Expo this month.