Last week we found ourselves back at the NEC. The Safety & Health Expo 2013 was our chance to introduce the Hugo Lift from Vizstark to a wider audience. Read on for our thoughts on the Expo, the food at the NEC, and the importance of Health & Safety…
At HLS it sometimes feels like the NEC is our holiday home. The team gets excited weeks in advance of an event; we make packing lists to make sure nothing and no-one gets left behind, we talk about what we're going to wear, who's going to travel with who, all in all it really does feel like you're going on holiday…
…until you arrive! When you get to the NEC things get serious, you've got to be ready with your parking strategies, your stand plans, you have to get the AV equipment working: if you didn't bring you're A-Game you might as well go home!
But we like the Safety & Health Expo: Sometimes in our industry we can feel like lone voices, extolling the virtues of improving the safety of people in the workplace, we are the Evangelists of working at height! Not so at the Safety & Health Expo, there we are among friends, like-minded people all singing from the same hymn sheet. We know that when we show up on the Tuesday we are going to meet people who want to hear what we're saying, people who will test our knowledge and challenge our thinking. We're going to meet people who can further our understanding of the issues that real businesses face in their day to day operations, it helps us to keep in touch and reassures us that the solutions we offer do work in the real world.
It's not all plain sailing though, at HLS we like our food (every week we celebrate Focaccia-Friday): An army cannot march on an empty stomach! This can be a real disability at the NEC, because their catering is stretched to its limits, and when we, the exhibitors, finally get to eat lunch it can be a real challenge to find anything appetising.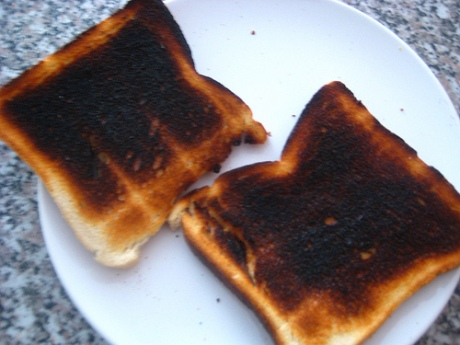 Undeterred though we march on, our team are passionate about improving safety in the workplace, by improving safety we can also have a significant impact on productivity, and by impacting productivity we can improve the bottom line for the companies we work with.
If you're wondering how you can improve safety, increase productivity, and reduce your costs contact us today:
Or call us on:
+44 (0)113 287 8446
And if we met at the show let us know your thoughts:
Was it an informative show?

Did you see a good range of exhibitors?
and, more importantly:
What did you think of the food??