Boom Platforms
Z45/25
The Genie z-45/25J DC is a best-in-class articulated boom lift for indoor and outdoor use. The electric and bi-energy configuration is ideal for no-emission environments and low-noise environments. Enjoy precise, self-leveling working at height operation.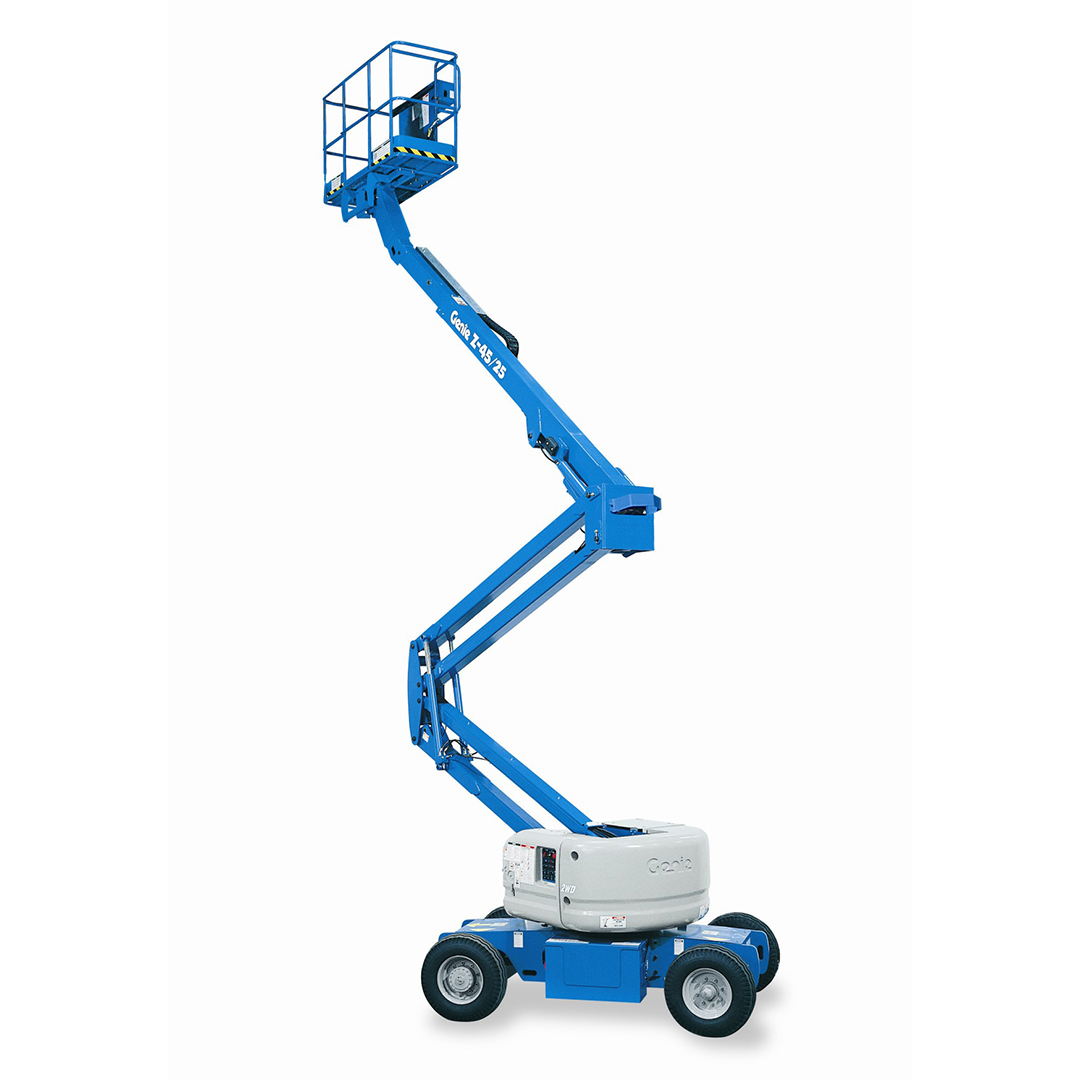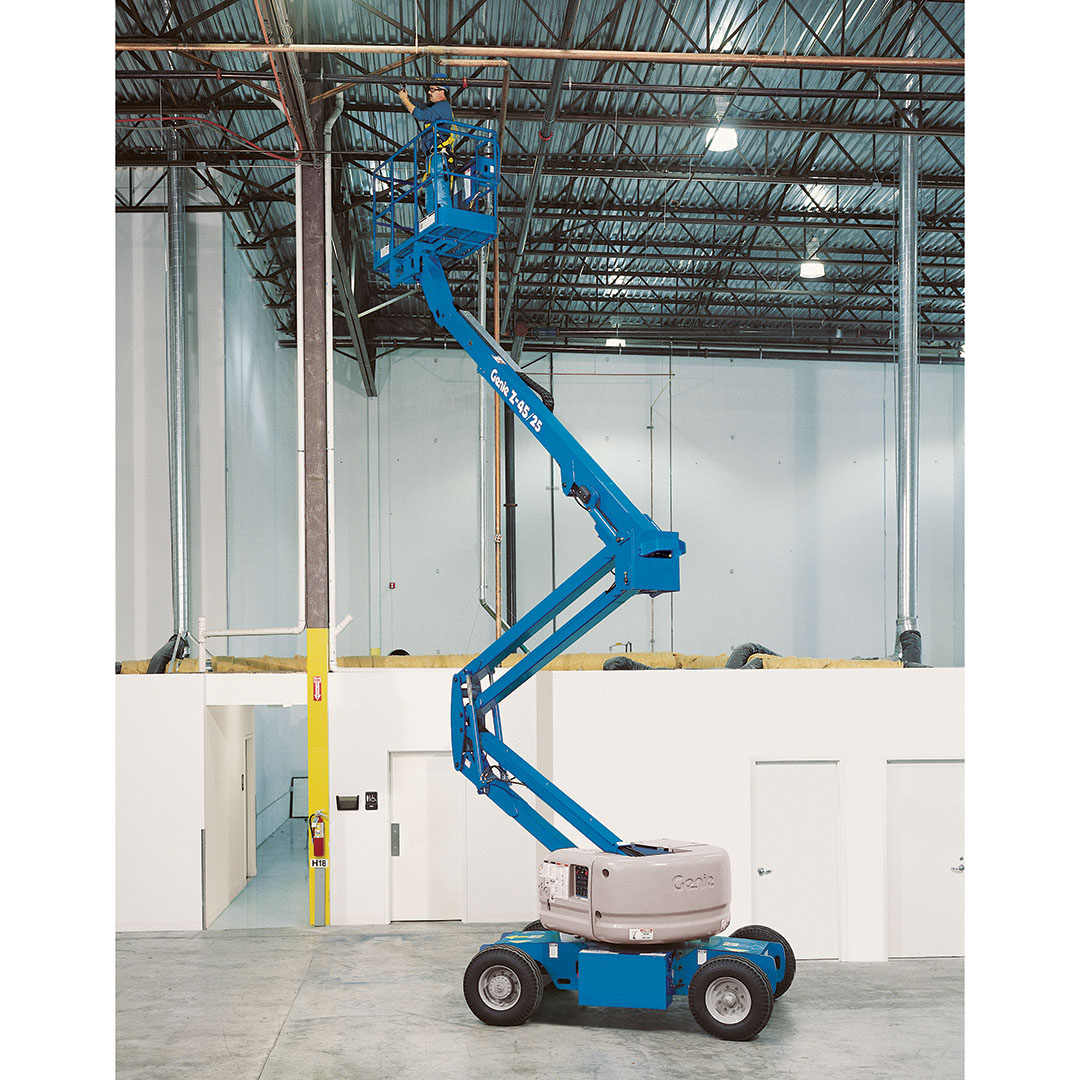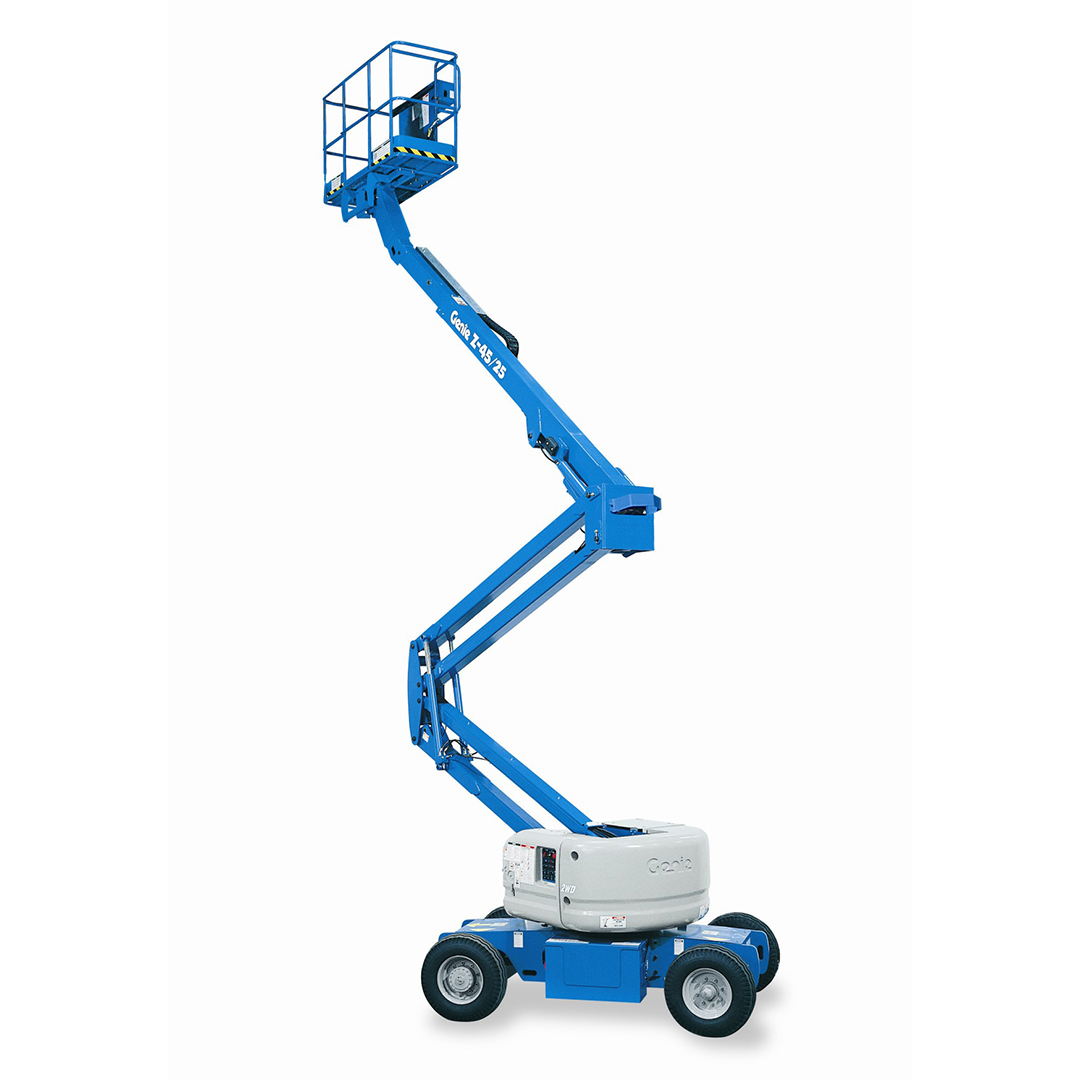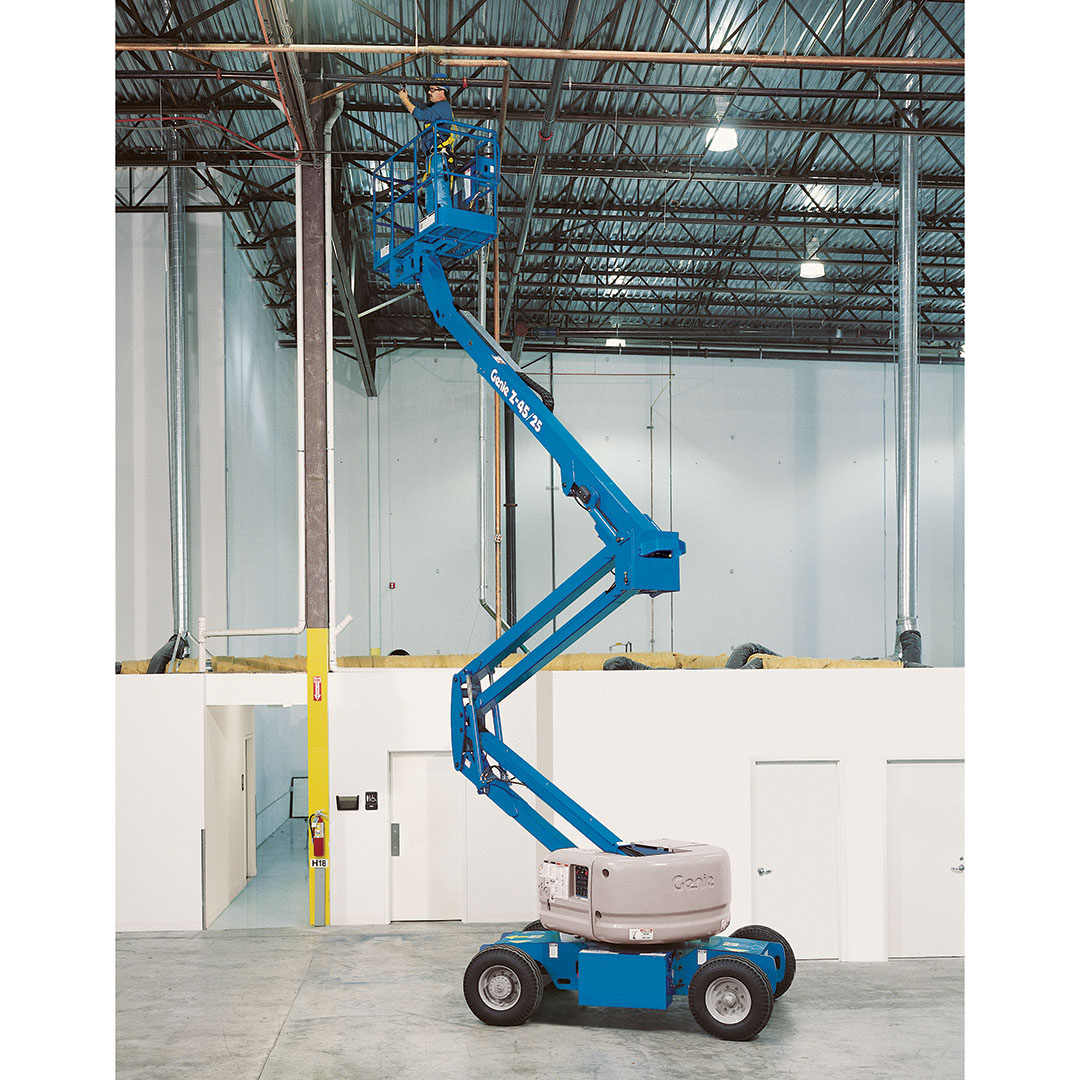 Features
Self propelled

Diesel, petrol, hybrid or battery powered
7.69m outreach

Indoor and outdoor rated
Z45/25
The ultra-quiet and emission-free Genie Z-45/25J DC electric or diesel articulated boom lift offers maximum flexibility. Running on 2WD, the Z-45/25J DC is sturdy and offers 180 degrees powered rotation. Perfect for max working heights of 15.94 meters and outreach of 7.69 meters. Hold up to 227kg on its self-leveling platform for convenient indoor and outdoor working at height operations.
Equipment Enquiry
If you would like a free no obligation quote or some advice from a member of our team, please complete the contact form or alternatively call +44 (0) 113 287 8446