Download the HLS MEWPS for Managers Quiz
How much do you and your team really know about working at height on MEWPs? This quiz will tell you if you should attend the IPAF for Managers course.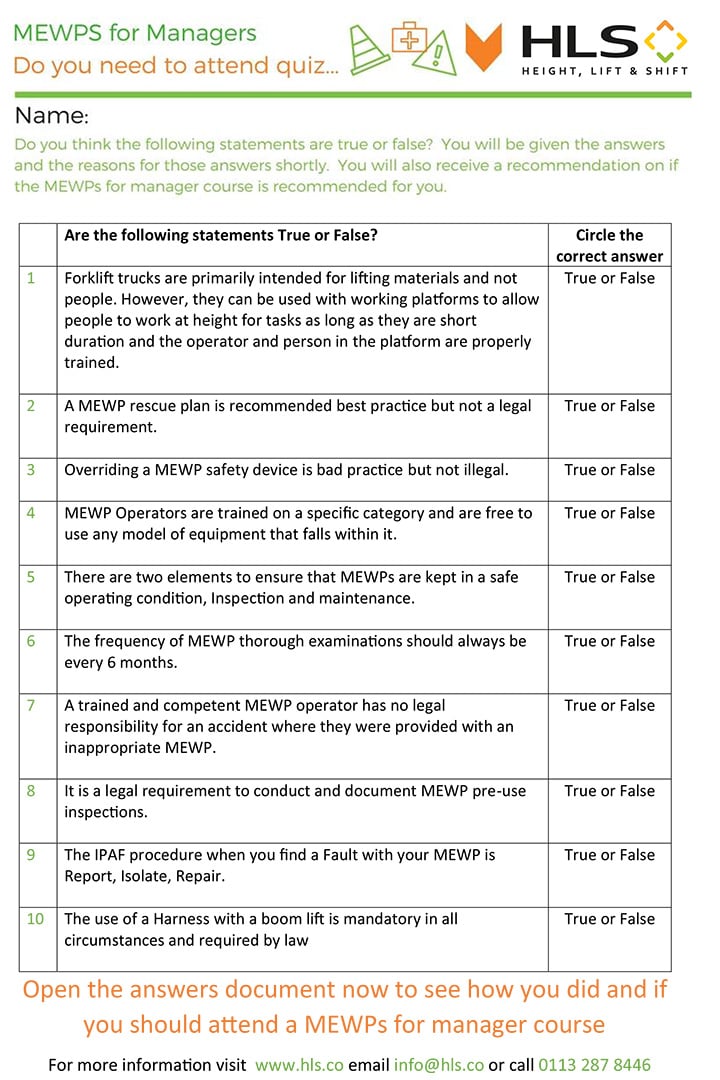 The quiz will assess your current knowledge and advise if you would benefit from attending the IPAF MEWPS for Managers course to improve your understanding of the regulations and your responsibilities.
Just fill in the short form and your download will be available.
Fill in the Form Below to Download Your Free Quiz