Vertical Mast Lifts
GR20 Vertical Mast Lift
The Genie® Runabout® GR™-20 vertical mast lift allows for up to 8.2 metre working at height. Compact and easy to use with various platform options available.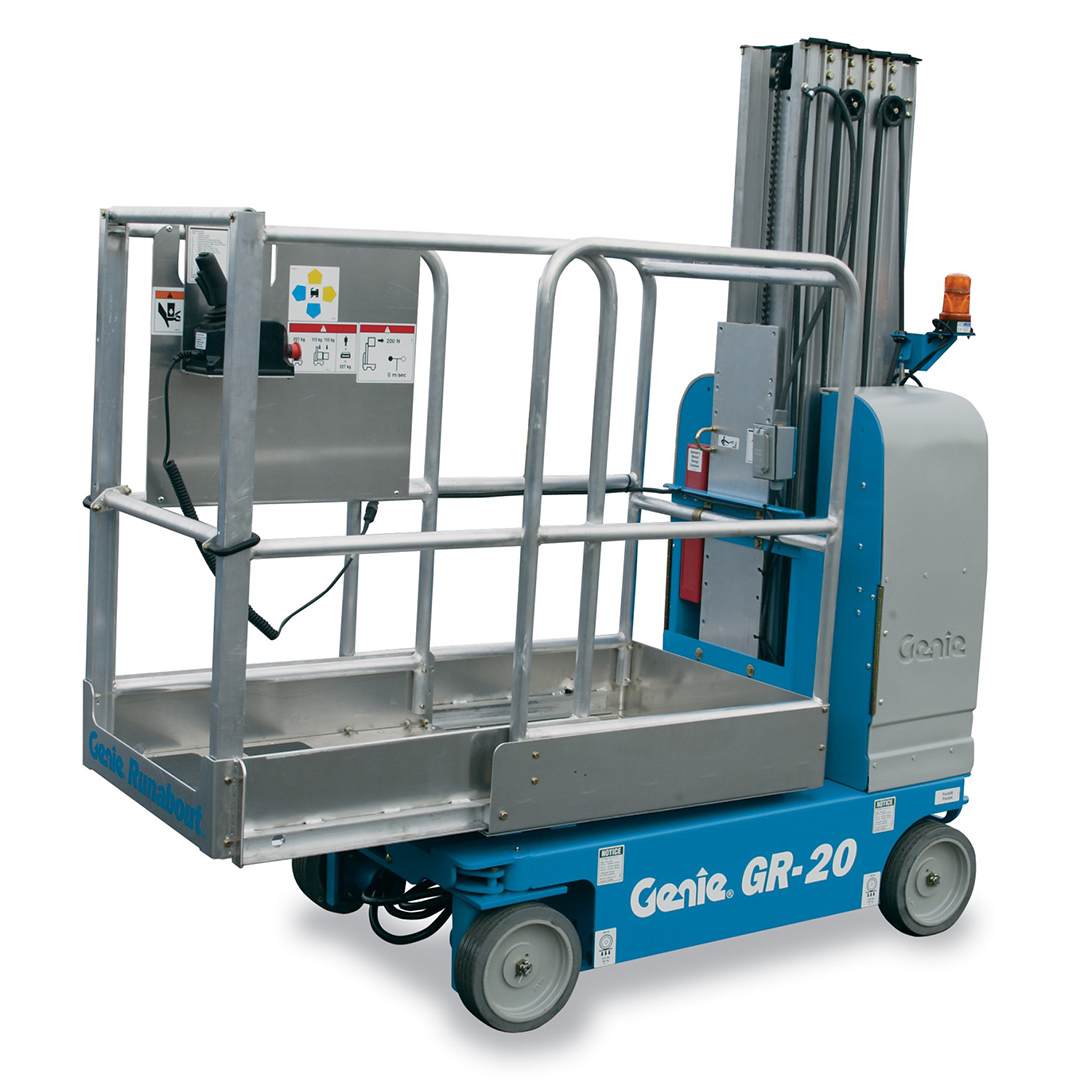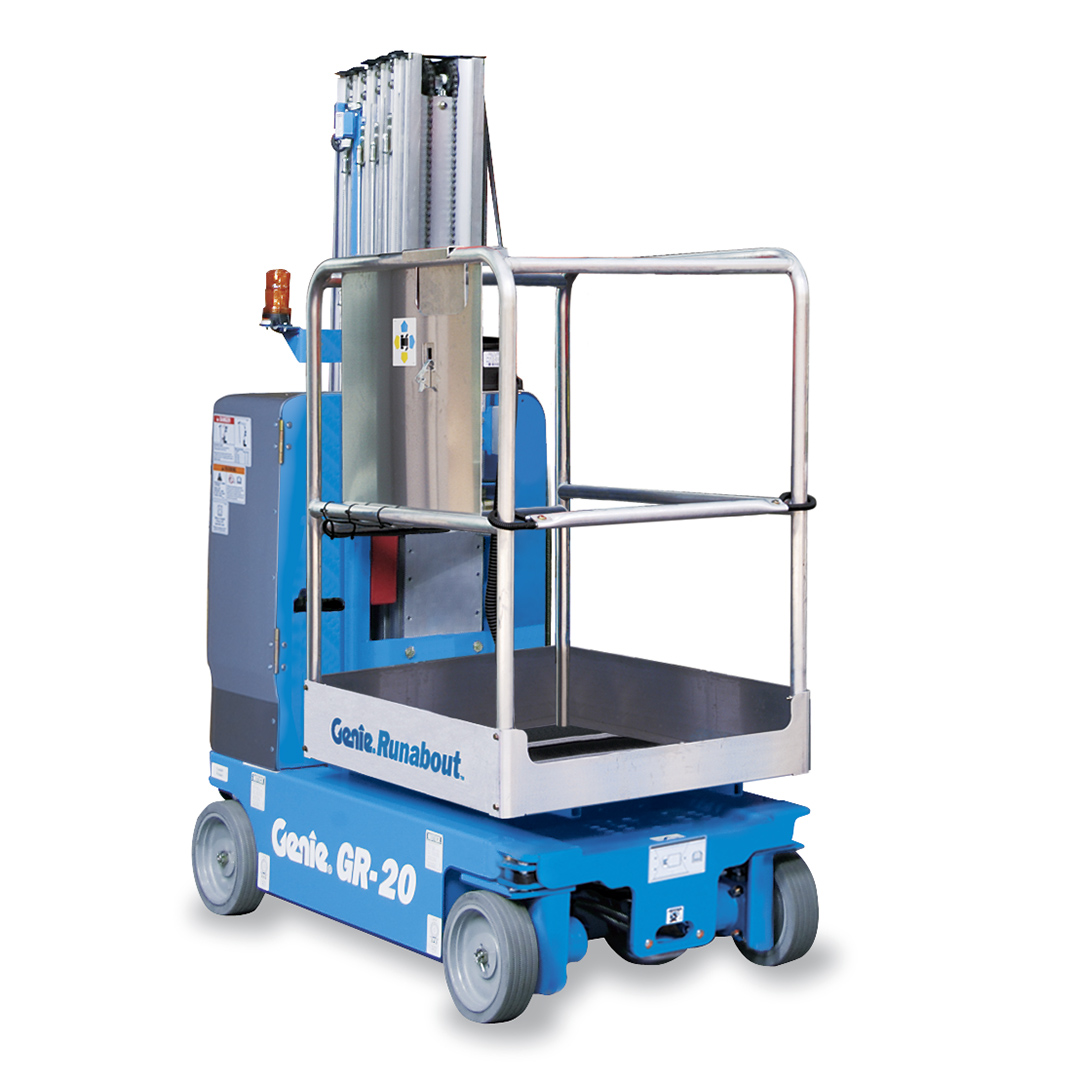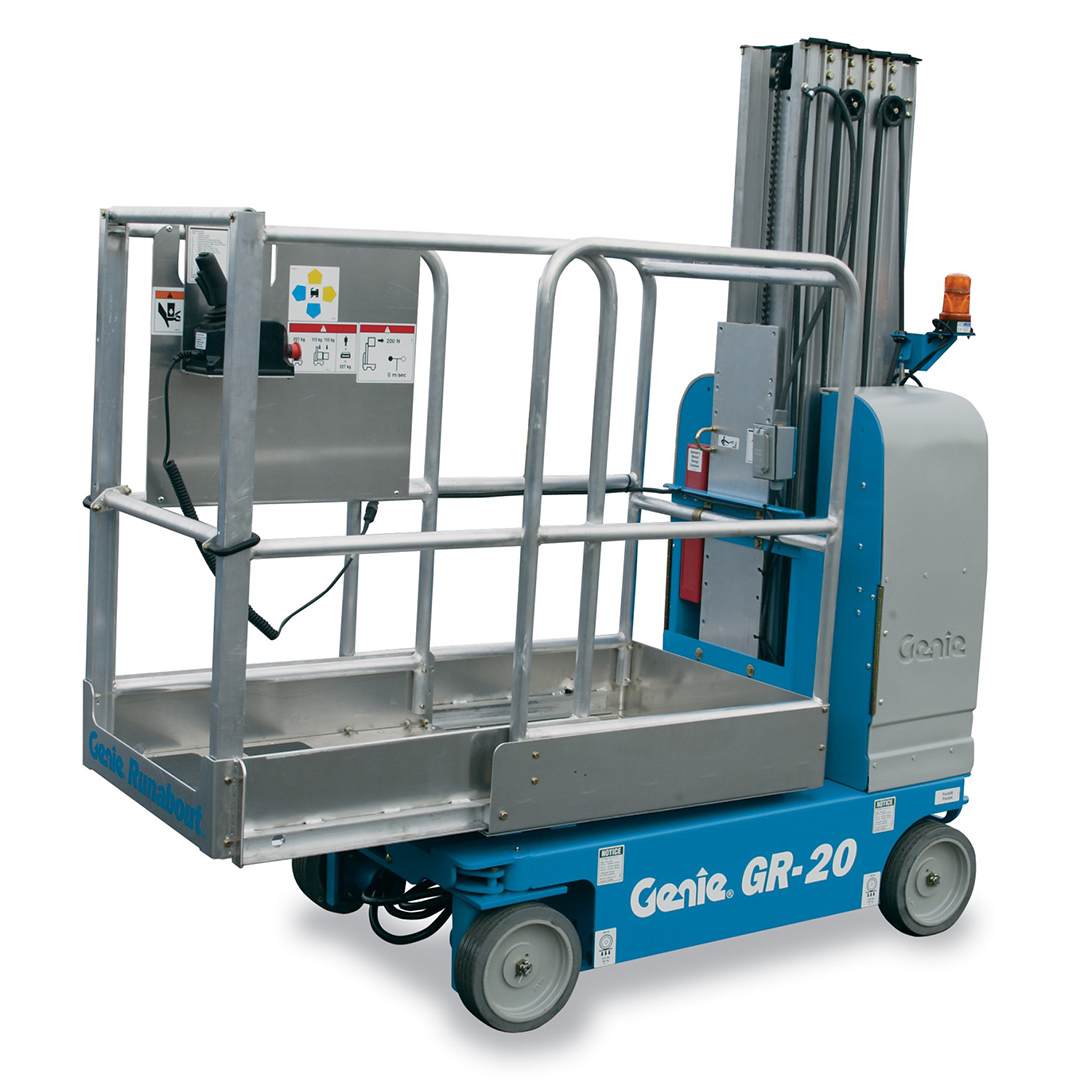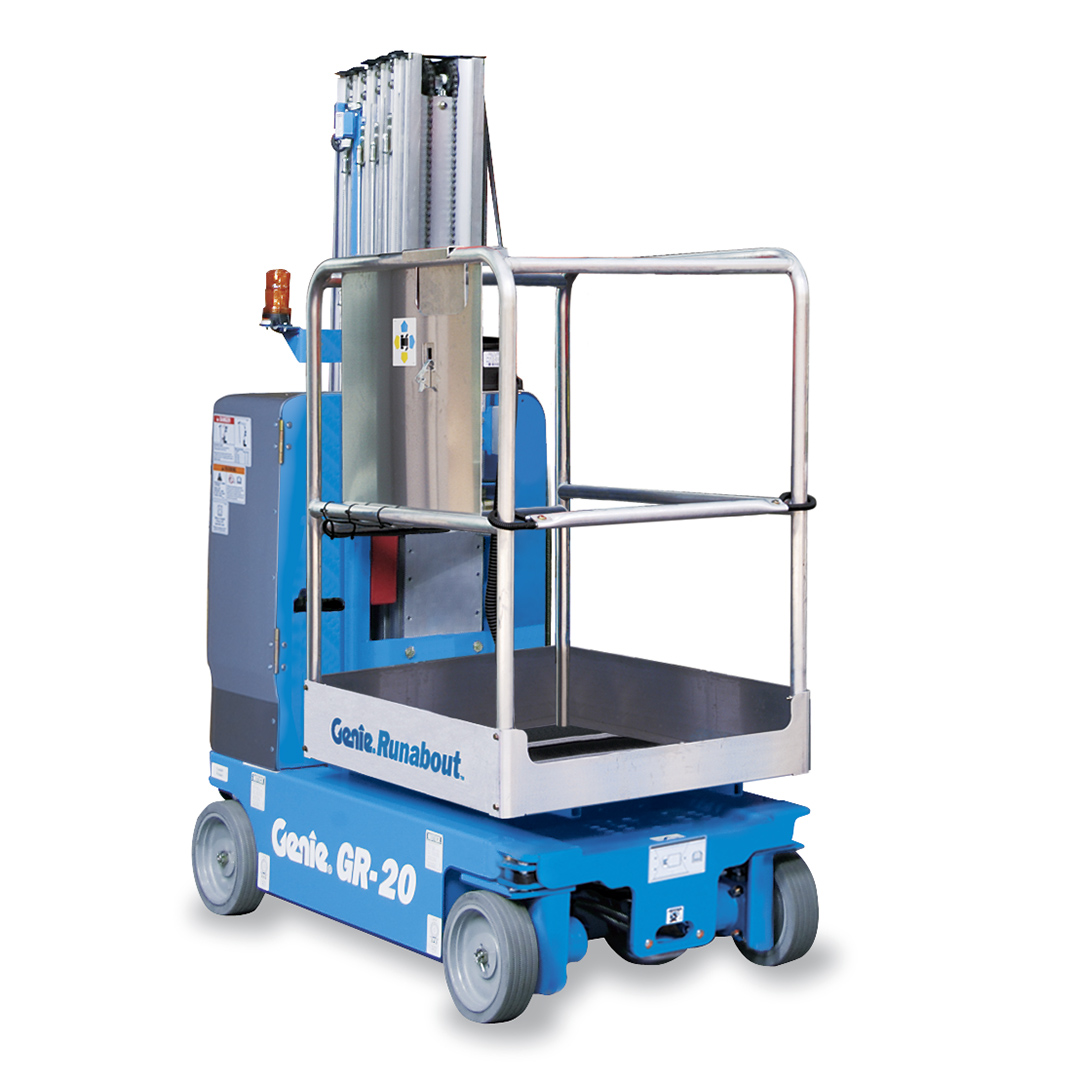 Features
Easy to operate

Platform options
GR20 Vertical Mast Lift
Genie GR™-20 vertical mast lift is a premium, versatile working at height lift; the GR20 is drivable at max elevation. Reach up to 8.02 metre working heights with 159 kg weight capacity.
Specifications
Max Platform Height
6.02m
Equipment Enquiry
If you would like a free no obligation quote or some advice from a member of our team, please complete the contact form or alternatively call +44 (0) 113 524 1018