Vertical Mast Lifts
GR 15 Vertical Mast Lift
Need a transporting, stock picking and warehousing work at height solution? Consider the Genie GR range vertical mast lifts. With zero inside turning radius, it's precise and narrow. It will fit through most doorways and onto most lifts.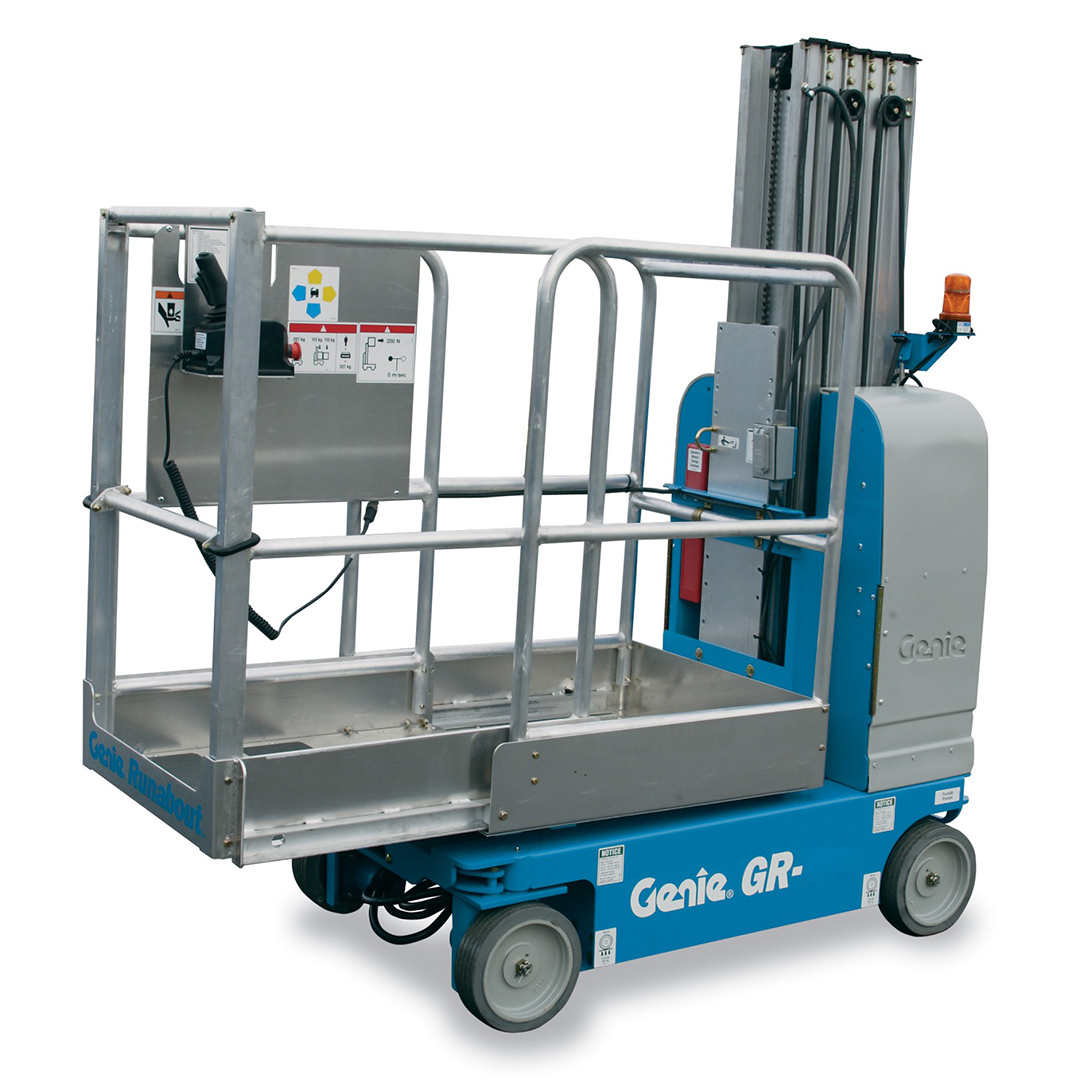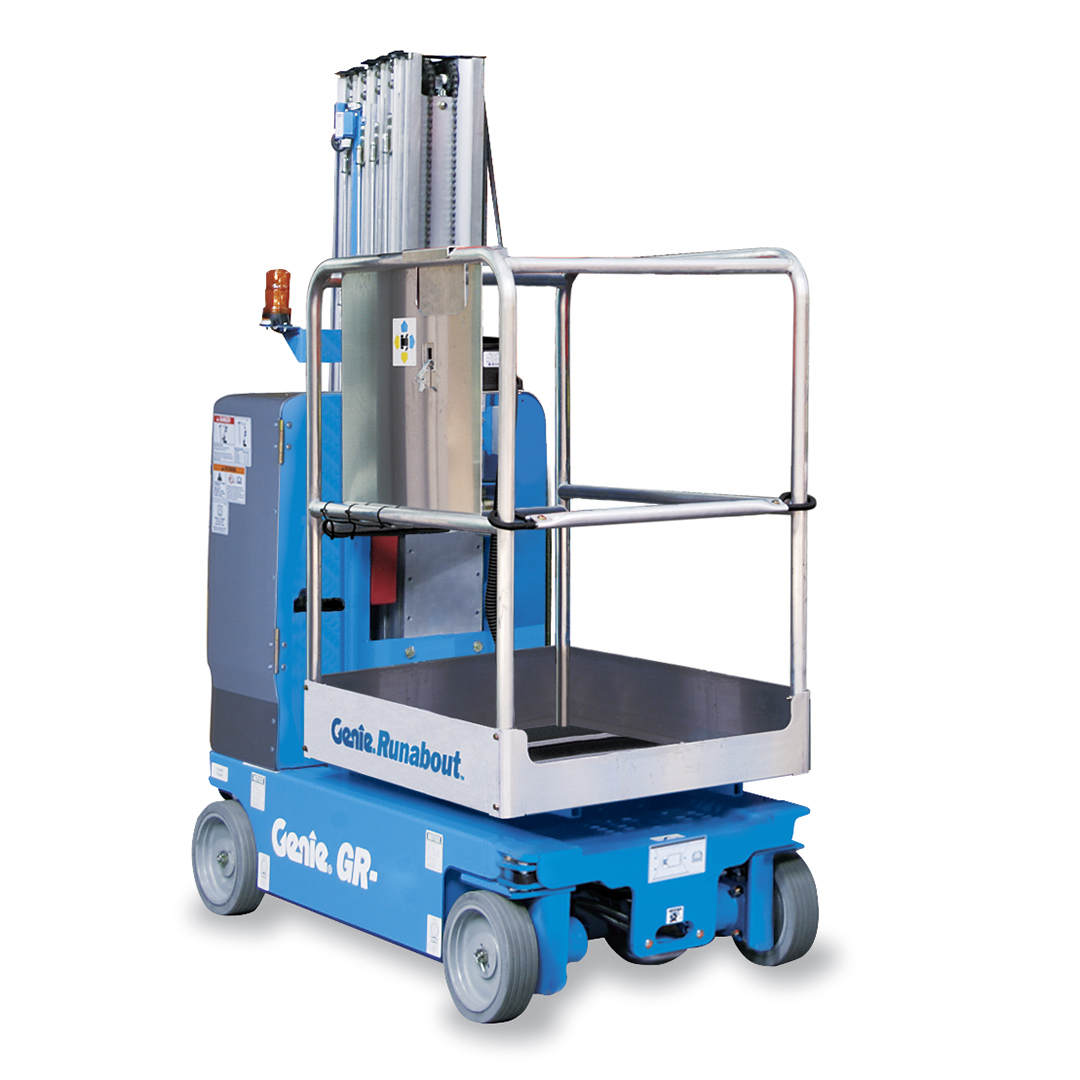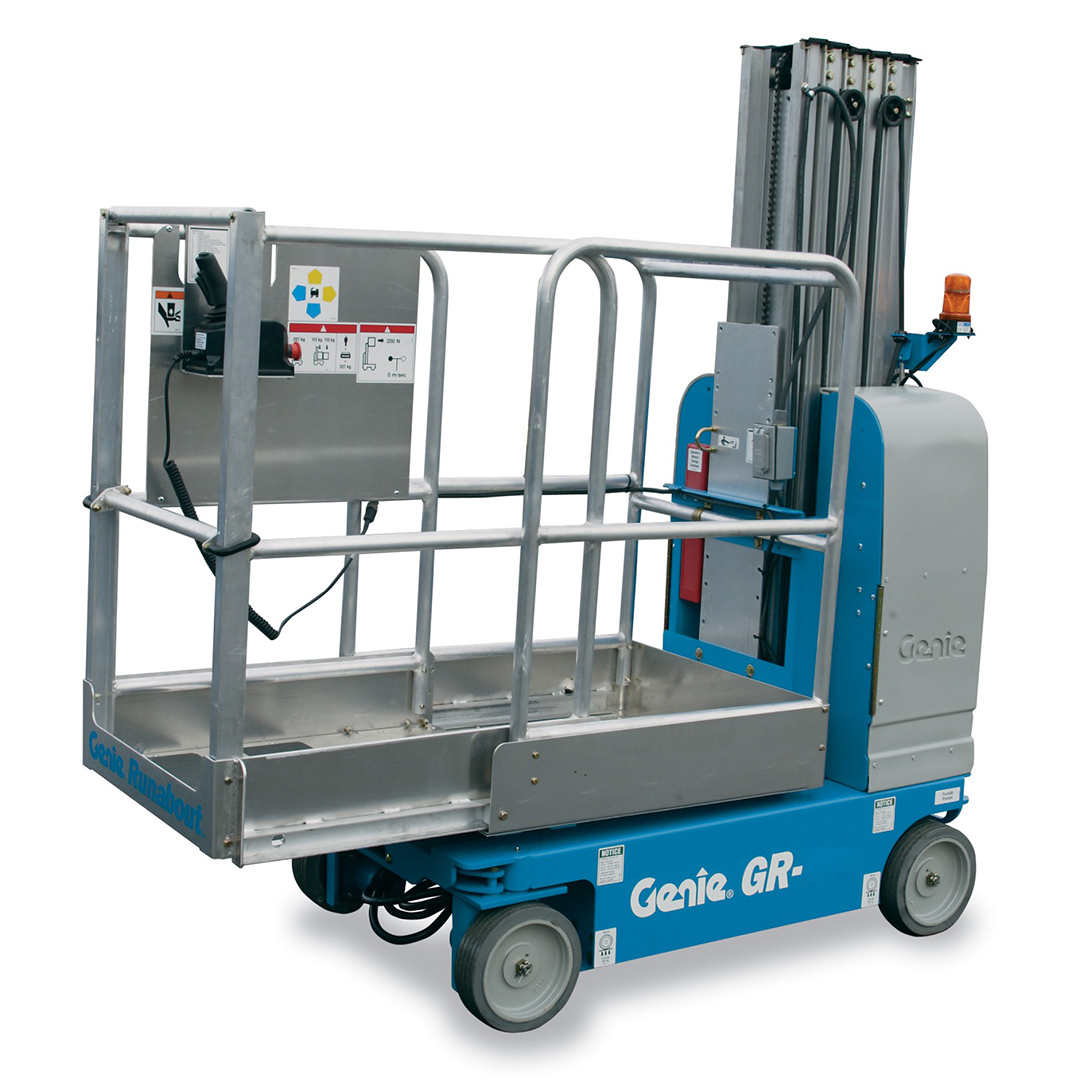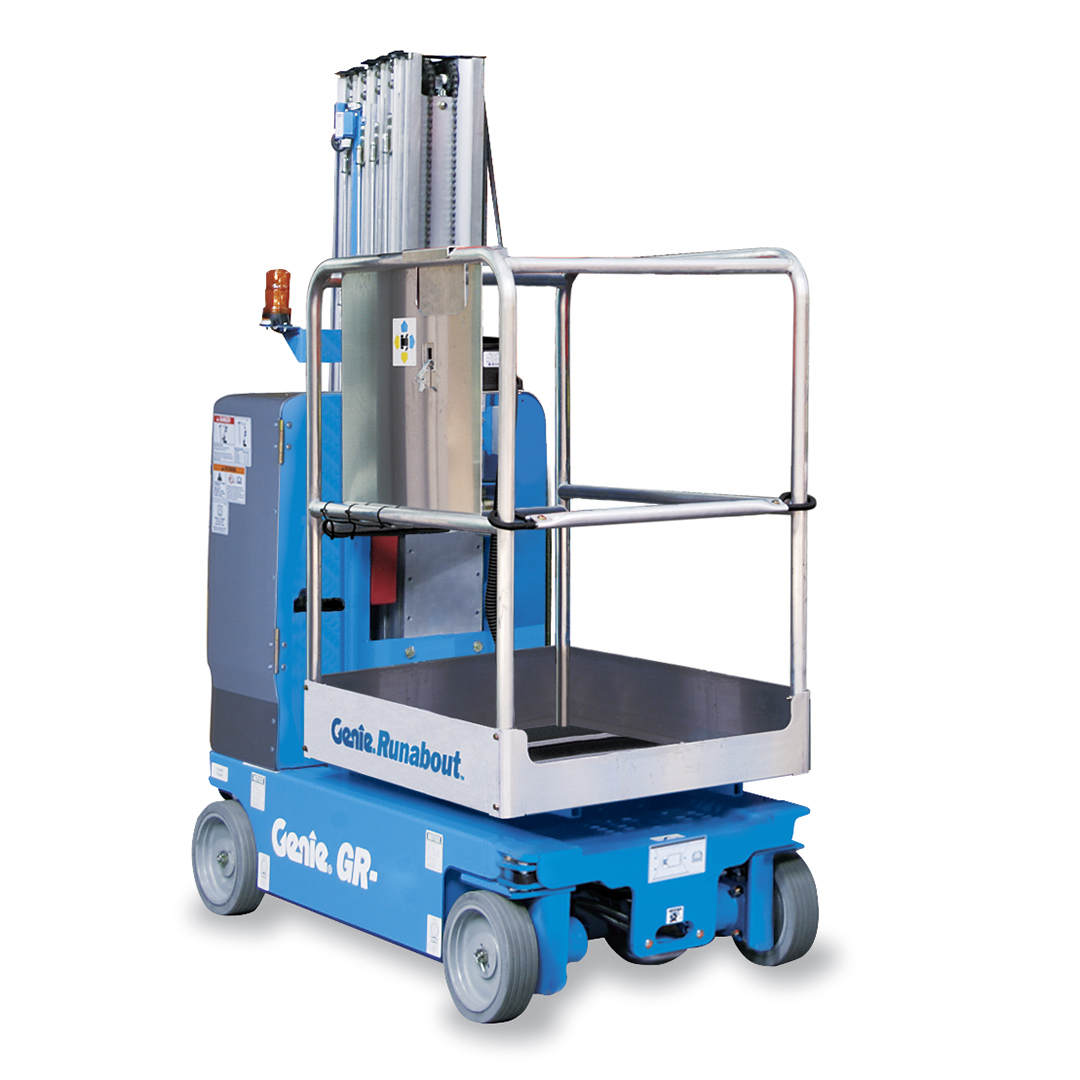 Features
Platform extension

Platform options
GR Lift Vertical Mast Lift
The Genie® Runabout® GR™ Lifts provides up and over access. Compact and light, the GR Lift is easy to set up and operate in a variety of working at height environments. Any task where a driveable vertical mast lift is useful can be tackled by the Genie GR Lift with ease.
Equipment Enquiry
If you would like a free no obligation quote or some advice from a member of our team, please complete the contact form or alternatively call +44 (0) 113 524 1018