Global Packaging Manufacturer Sees A Significant Reduction In Work At Height Risks, Staffing & Job Costs
Our Solution
In the first instance, we were able to design and implement a site survey that matched the client's specific requirements. We assessed the work environment and equipment, the frequency of use and the various people within the organisation who regularly used the equipment.
Collaboration with key personnel within the organisation was crucial to the success of this project. Representatives from both Health & Safety and Production & Engineering ensured our team swiftly obtained a detailed understanding of the key challenges they faced when working at height so we could review and improve them.
The consultation highlighted areas of risk they had previously not been aware of that impacted on both compliance with company and national health and safety requirements as well as efficiency.
A detailed report was provided with recommendations for change in process, replacement equipment, refresher training and adoption of rescue plans and work at height checklists. The recommendation for replacement equipment included bespoke design and build solutions as it was not practical or efficient to use standard build manual and powered access for some of their specific work at height tasks.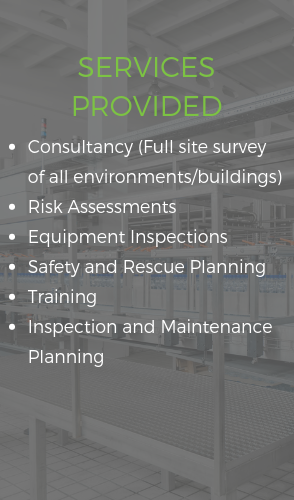 Sign up to our Newsletter
Explore our free online resource library featuring free downloads, blogs and exclusive videos.