Floor Care
Citymaster 1650
This compact, professional city floor cleaning machine has add-on benefits, such as articulated steering and permanent all-wheel drive combines with the smallest turning circle in the 3.5-t class.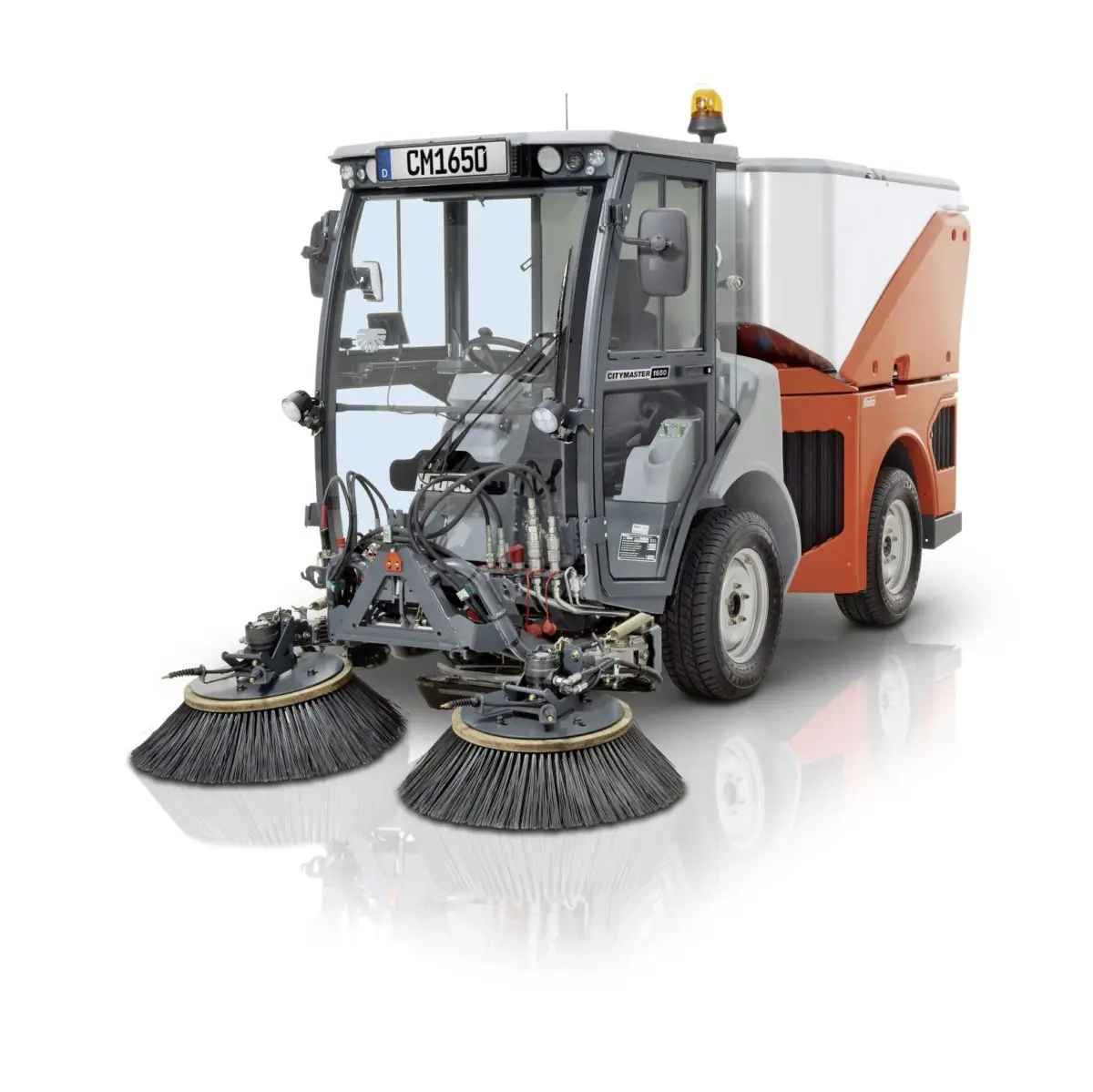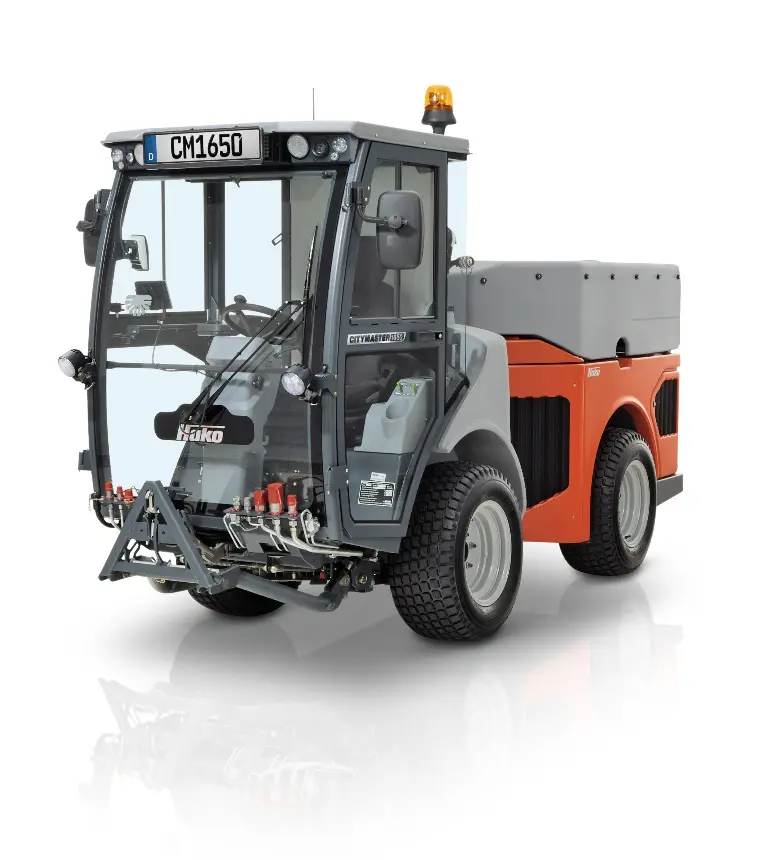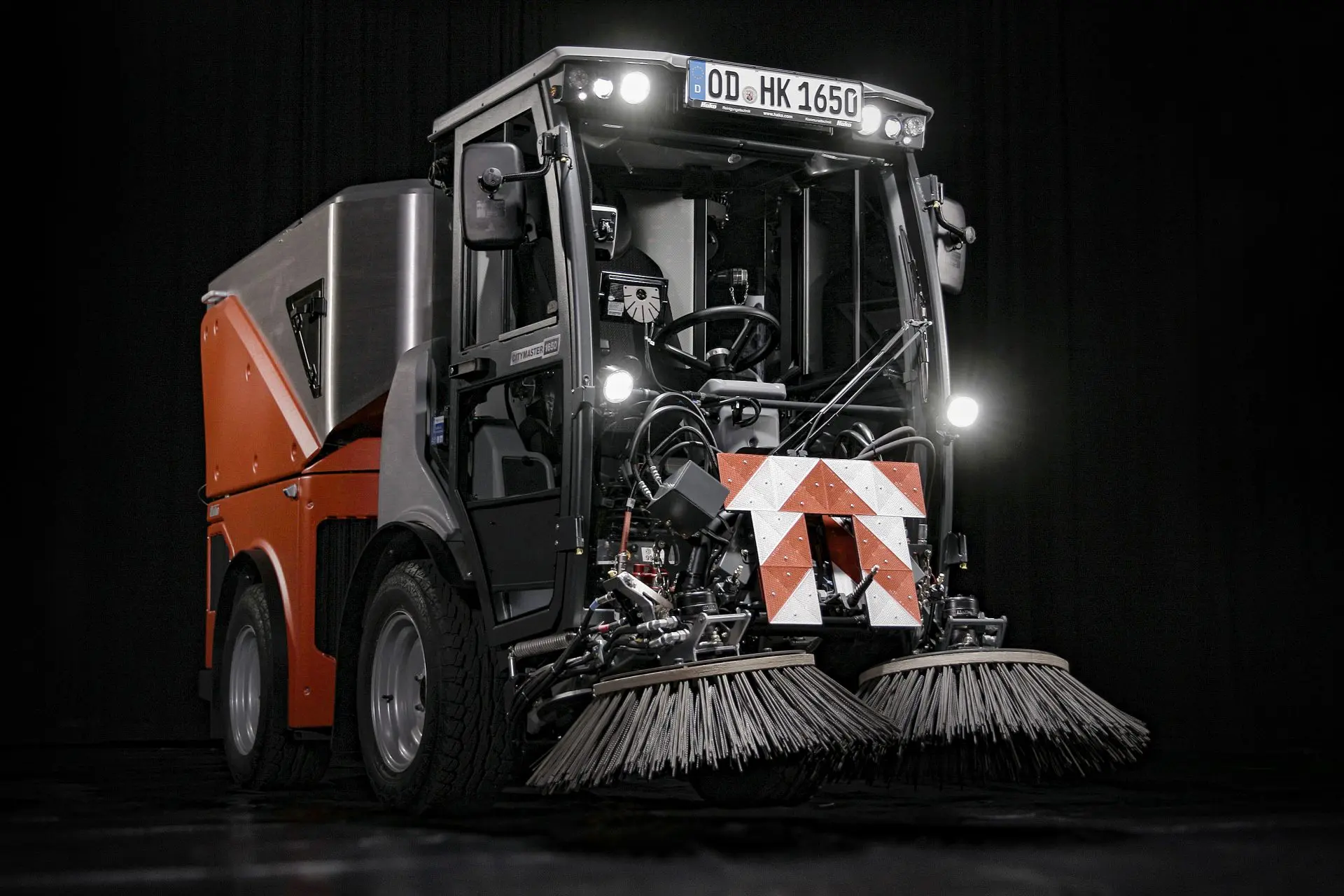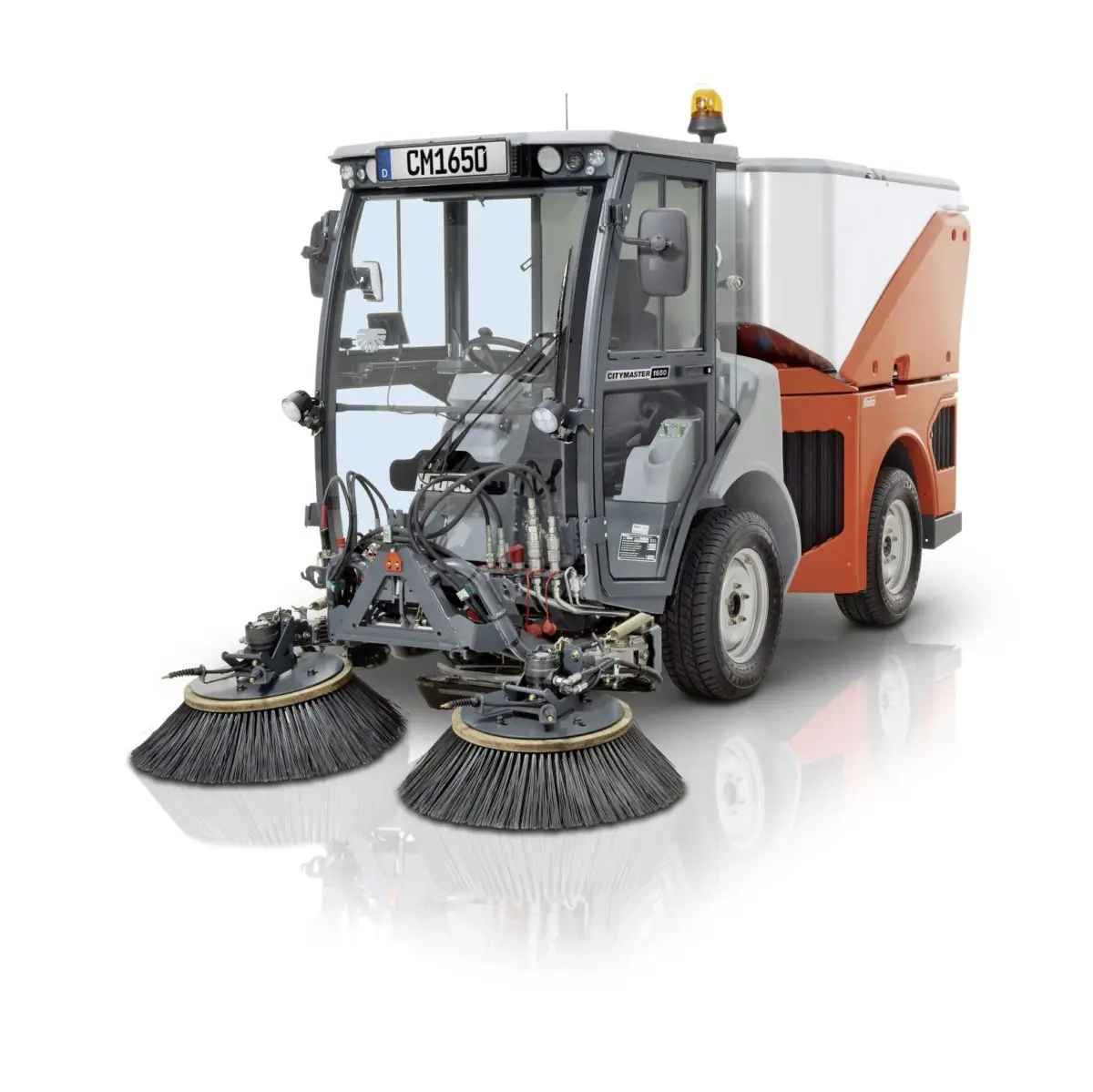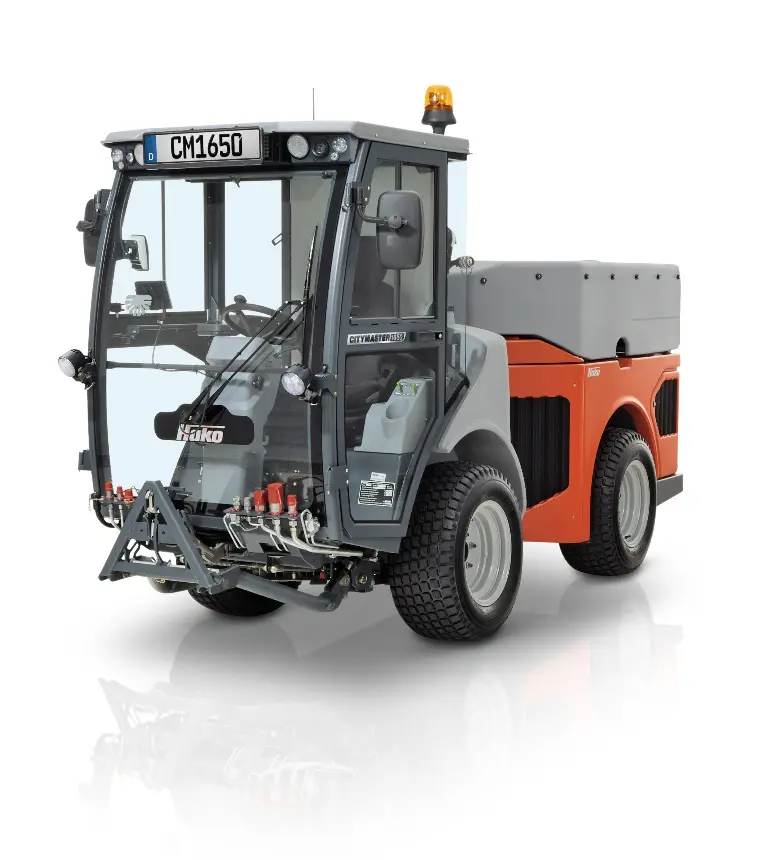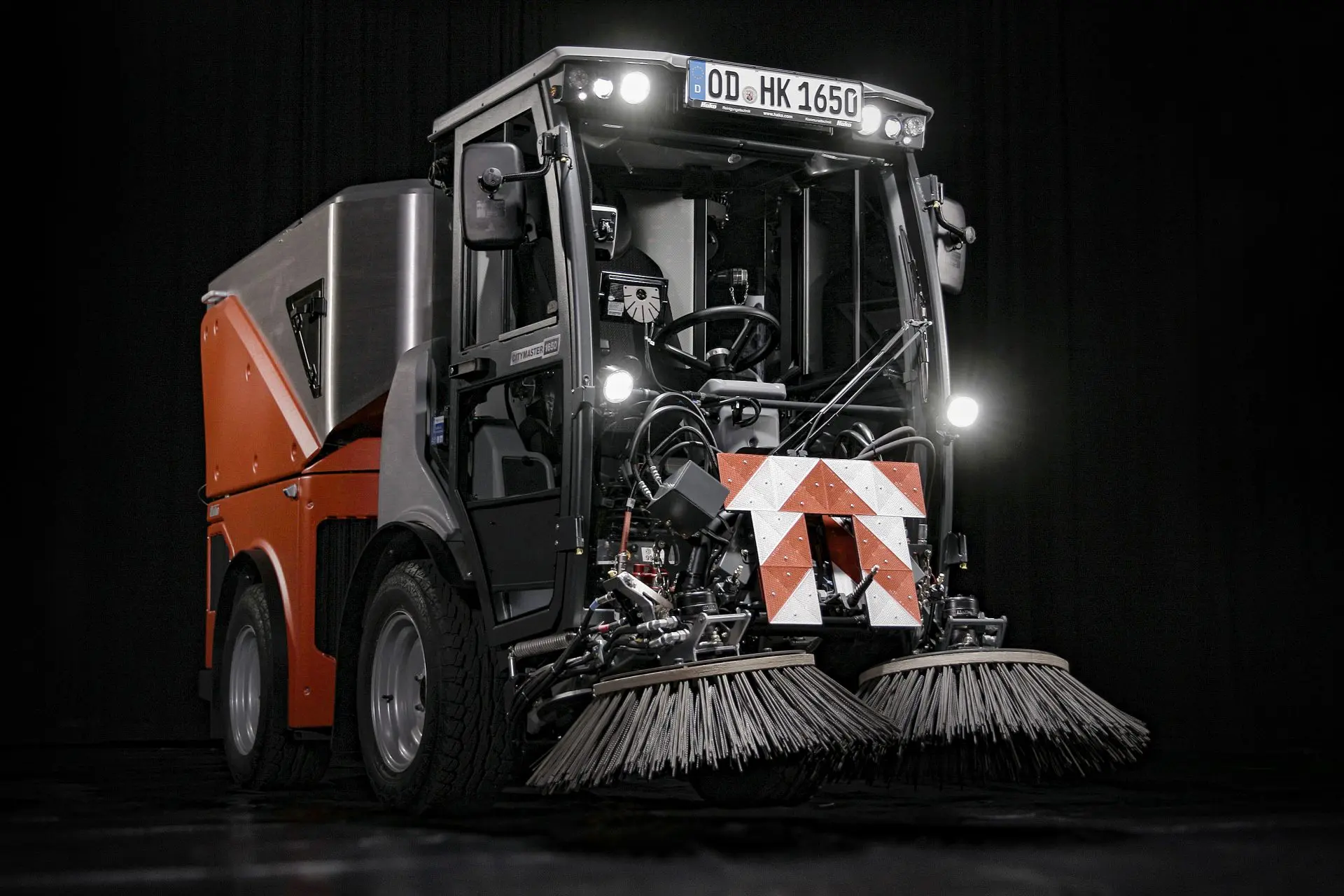 Features
Energy-saving drive control with speed reduction.
High-quality quick-change system. Directionally stable steering and the smallest turning circle in its class.
Travel speed of 40km/h max
Professional wet cleaning applications with the CityCleaner (3 brush scrub unit)


Professional, compact Citymaster 1650 outdoor cleaning machine
Extended seat options and a steering column adjustable for both height and reach. Additional comfort is provided by the optional auxiliary heating system, which can be pre-programmed to heat up both the engine and the cabin during outdoor cleaning in winter.
The broom heads can be adjusted to allow adaptation of the sweeping brooms to the inclination angles of different types of gutter. The floor cleaning machine's customarily compact design ensures excellent manoeuvrability, even in confined areas. Footpaths with high kerbs are no problem at all for the new Citymaster 1650.
Specifications
Engine
Water-cooled 4-cylinder diesel engine with 1,952 ccm
Sweeper (H/W/L)
1,970 mm x 1,210 x 4,510/5,170 mm
Automotive driving speed
0 – 40 km/h
Weight
2,035 kg (implement carrier), 2,550 kg (sweeper)
Equipment Enquiry
If you would like a free no obligation quote or some advice from a member of our team, please complete the contact form or alternatively call +44 (0) 113 287 8446